What happened to the above when I didn't stake the graft.
It snapped off in high winds. I could have also pruned it back. The graft had nearly covered the whole limb diameter, but wasn't very strong apparently.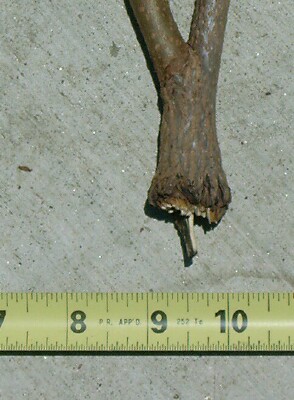 The graft was coming along nicely and had grown to nearly 4 feet in 10 weeks. Happily, I had t-budded several buds and had also done a bark inlay graft on the same tree.