Late Fry muscadines pruned for spring after the first year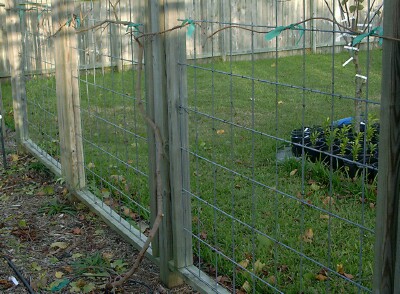 Late Fry muscadines pruned for spring after year 5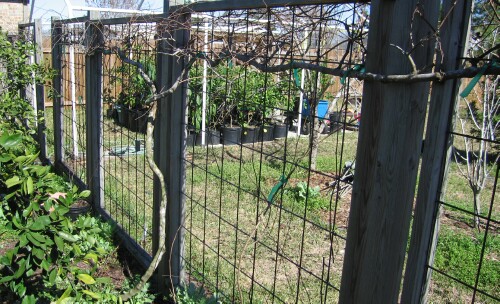 I have 4 varieties on this trellis, two on each side. Trellis made out of cattle panels.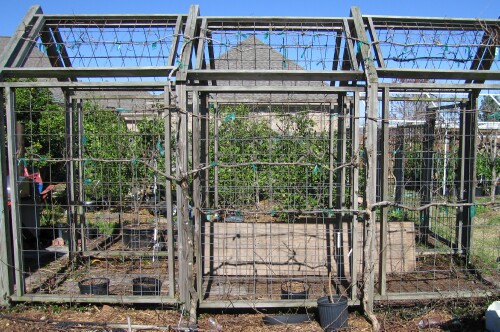 Favorite muscadines:
Female:
Black Beauty black
Supreme black
Darlene bronze, I'm letting the vine grow longer as the berries are excellent
Self fertile:
Late Fry bronze
Pulled up:
Granny Val, not as good as late fry
Dixie red, not really red and wet scar but very productive, just don't need 10 muscadine vines as I got over 300lbs of berries last year.
Next to go:
Ison, maybe Pam if it doesn't bear very good this year